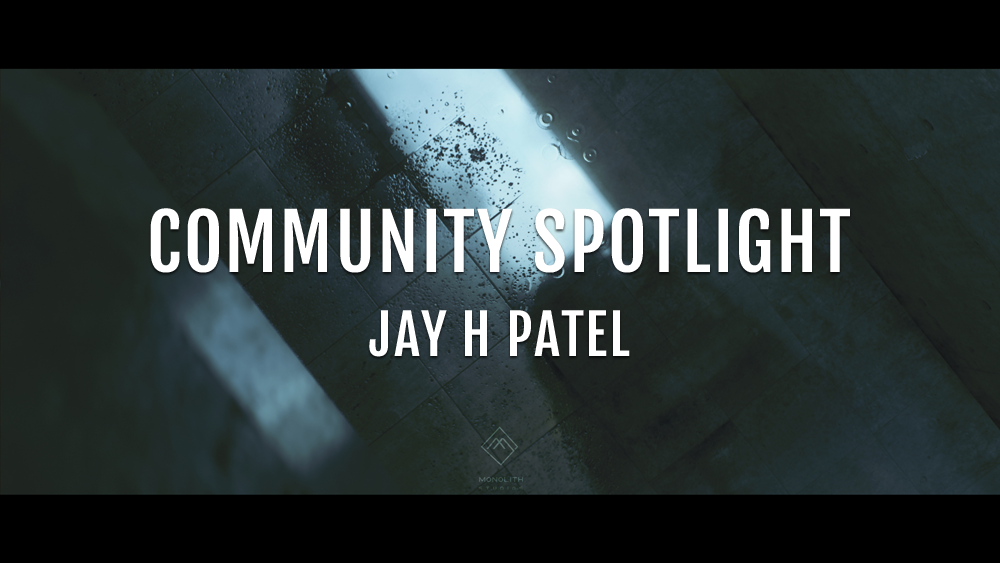 Last weekend I had chance to talk with Jay H Patel from Monolight Studio about his new "Azuma House" project. Here's a short interview.
– Tell me about yourself.
I am a self taught visual artist from Nairobi, Kenya. I have worked in the
professional visualization industry for upto 5 years now and also run
Monolith Studios. My main interests lie in CGI, Photography and Cinematography.
– Recently, I've came accross your new project – Azuma House. What's the story behind this? Why did you choose Unreal Engine? How long have you worked on that?
I have always admired Tadao Ando's architecture and I had previously done
a personal study on the 'Azuma House' using 3Ds Max and Corona Renderer.
After completing our first UE4 technical demonstration for the 'San Francisco Loft',
I realized just how powerful UE4 was and decided to create a cinematic for the 'Azuma House'.

As I already had the base model in 3Ds Max, I then exported everything into UE4 and worked on the lighting and shader creation. Since I wanted it to be a primarily rainy environment and the architecture mainly consisting of Concrete and Glass, I used Michal Orzelek's "Advanced Glass Material Pack" for the wet glass shaders. I also used assets from Dimensiva and BBB3Viz. The project was completed in roughly 2 weeks.
Here's is a link to the completed UE4 cinematic:
– Can you share some general tips for the community? What in your opinion should be done in every project?
Before starting on any project, I gather as many reference images as I can which helps me in further planning regarding shader creation, lighting and compositions. I then use very basic shapes inside UE4 to test out the lighting first and then work on the shader creation. I also use the UE4 assets naming convention which keeps everything organized and easy to navigate.
– Tell me about the Monolith Studios. Are you working on some other projects at the moment?
Monolith Studios is a company that specializes in Architectural Visualization, CGI/3D Animation and Photography, we produce stills and animations for print, broadcast media and the real estate market. We are currently working on more UE4 Architectural Visualization projects that we hope to share with everyone soon!
– so where or how can we find you?
You can contact us on info@monolith-studios.com, and view more of our work on: http://monolith-studios.com, http://behance.net/Monolith-StudiosKE