There's no doubt 2020 was a very challenging year for many people. It forced us to adapt to new realities, changed the way we live. Starting a big project with no external funding in these uncertain times wasn't the best idea at first. However, I couldn't resist the "now or never" feeling. I teamed up with my friends and we've started Unreal Bucket – high quality UE4 assets library available for users directly in the editor (via plugin).
I present a short summary of what we have achieved in the past few months.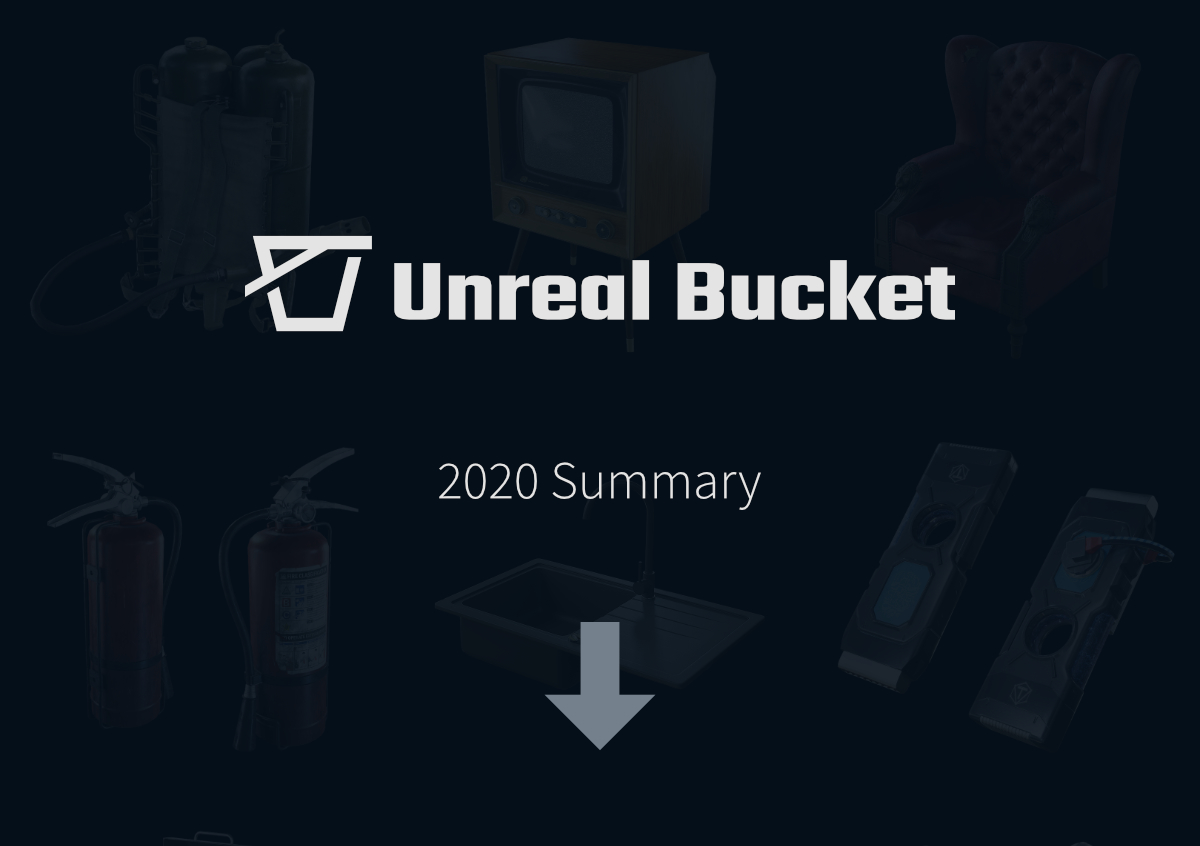 Assets
There wouldn't be the Unreal Bucket without UE4 assets! Out great team have done amazing work with meshes, textures, materials, and blueprints. High quality and handcrafted assets are waiting for your future projects.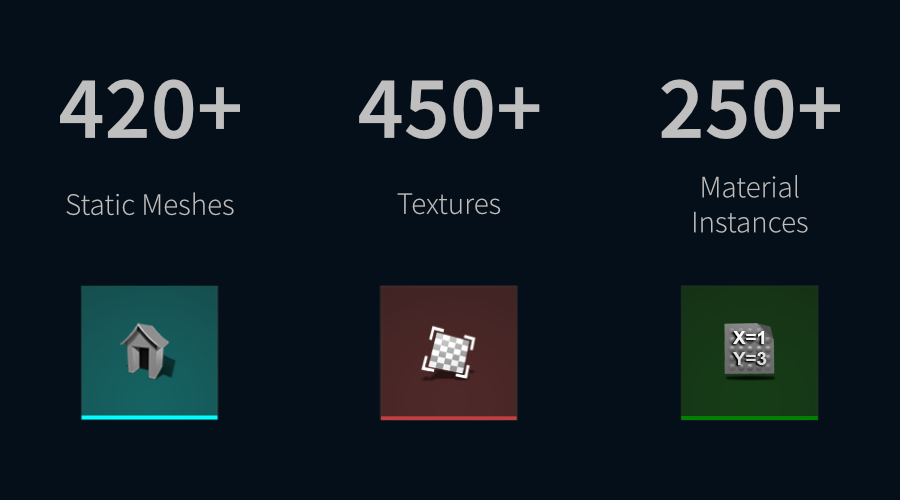 We publish our work on social channels (Instagram, Facebook, Twitter).
The most "popular" assets of the 2020 are: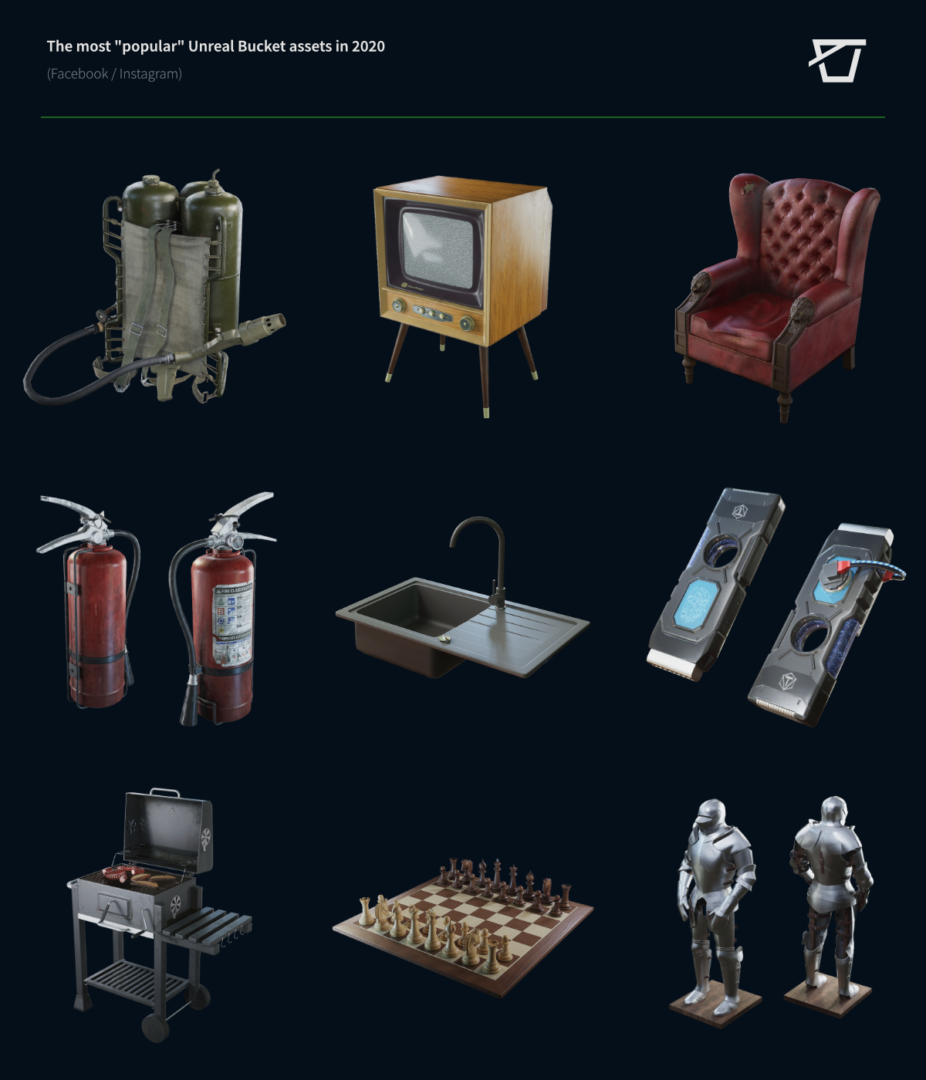 You can vote for your favourites Unreal Bucket assets here: Poll
---
Plugin
Starting from UI concepts, through prototypes and ending with working alpha version. The Unreal Bucket plugin changes the way UE4 assets are imported to projects.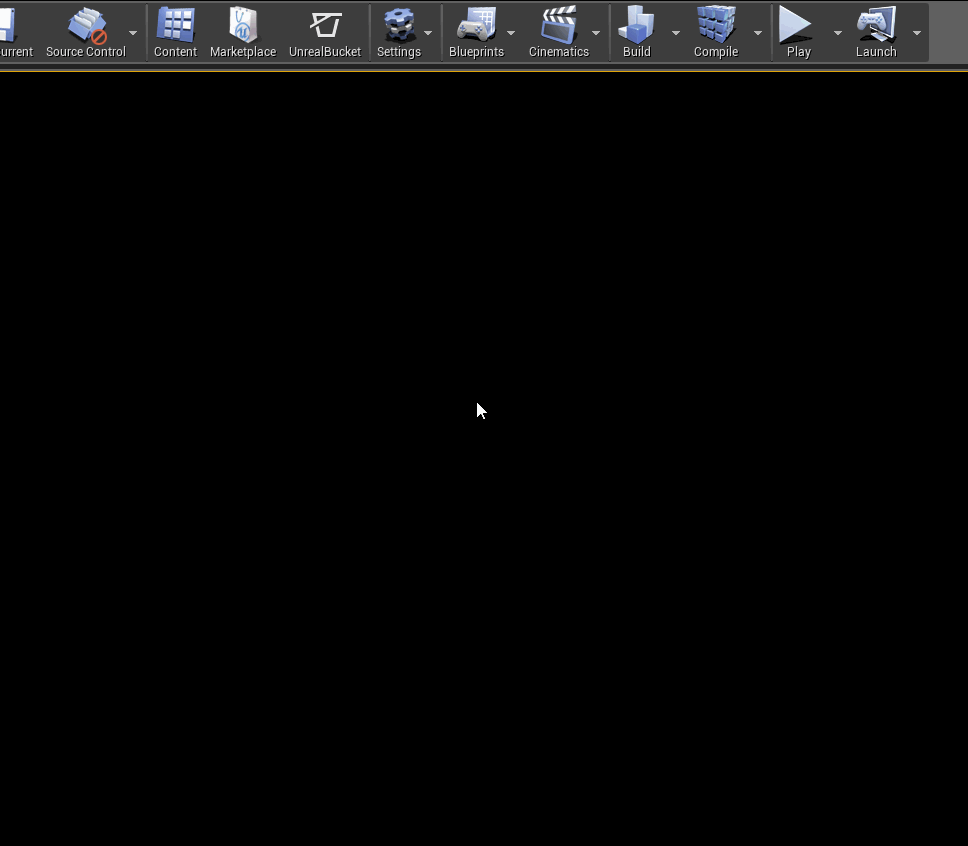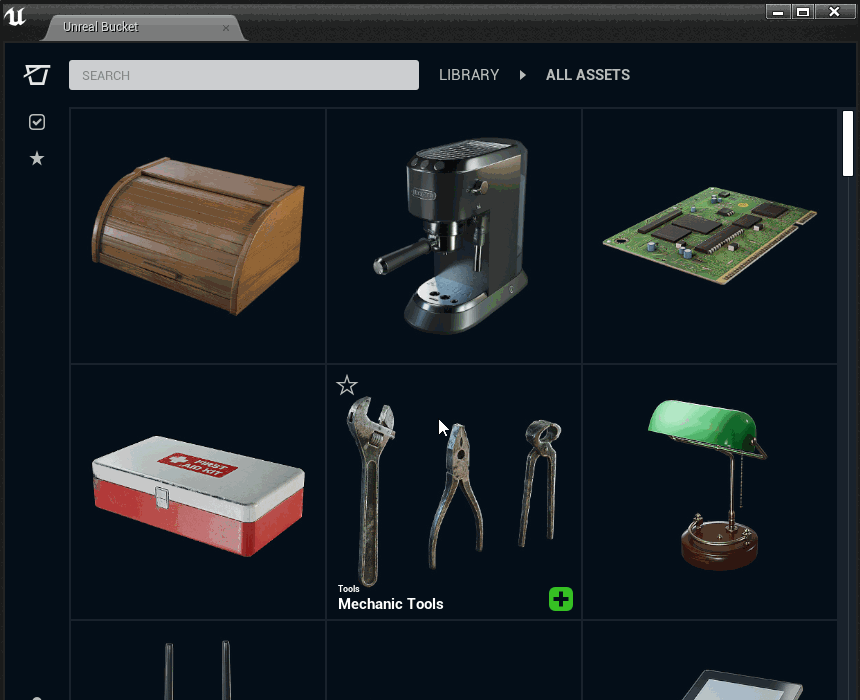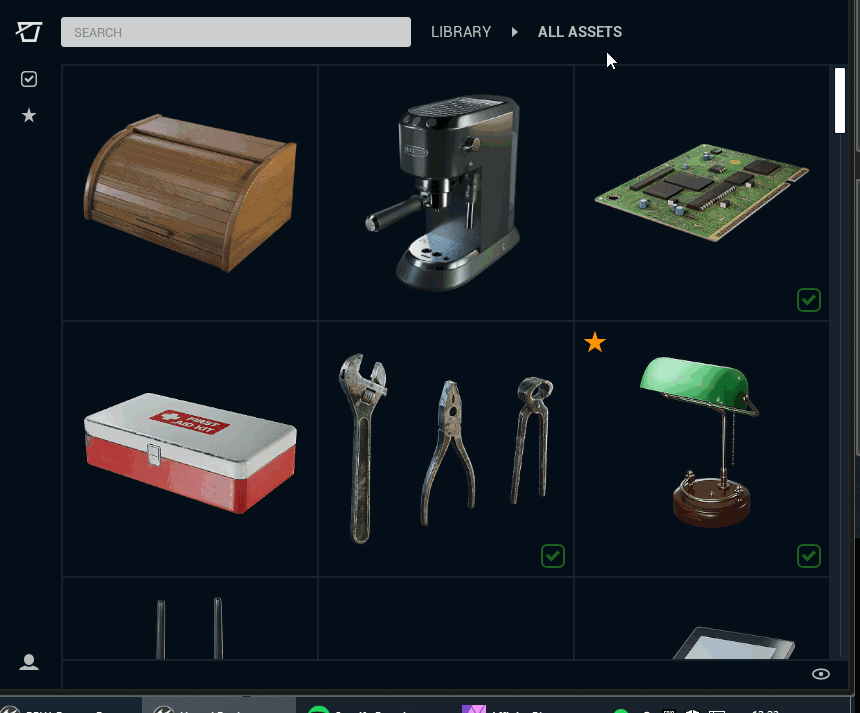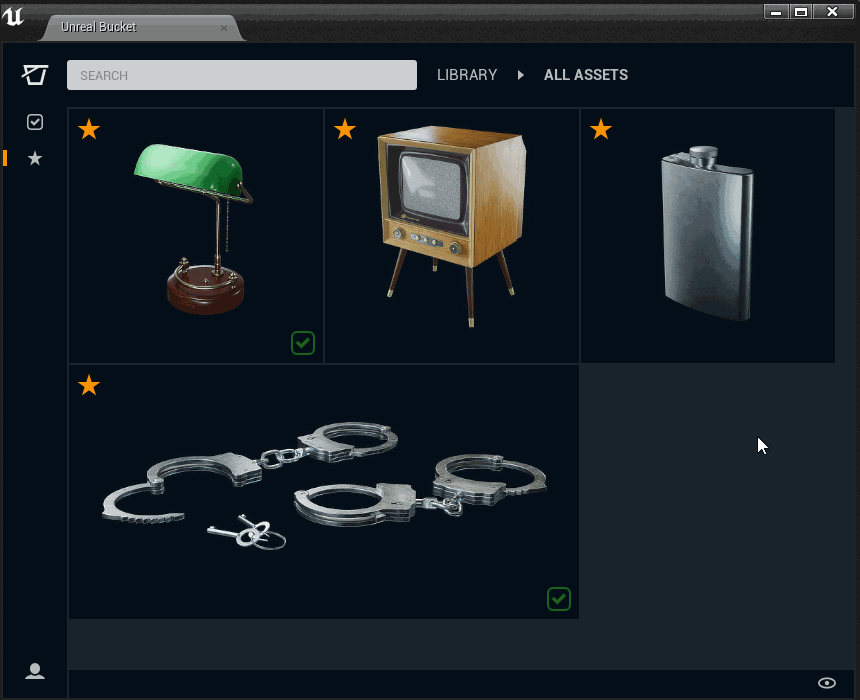 We have created an amazing tool and it's just the beginning. I am really proud of the entire team I can't wait to show you more.
If you're interested in Unreal Bucket, please subscribe for more info at: unrealbucket.com. We plan to launch closed tests in early 2021.
I wish everyone a Better New Year!